NATIONAL THEATRE LIVE
National Theatre Live from London is the National Theatre's groundbreaking project to broadcast the best of British theatre live from the London stage to cinemas across the UK and around the world. National Theatre Live launched in June 2009 with a broadcast of the National Theatre production of Phedre with Helen Mirren and has since broadcast more than twenty other productions live from the National Theatre, and on occasion other theatres in the UK. The broadcasts are now experienced by over 1.5 million people in 500 venues around the world, including 250 in the UK. Though each live broadcast is filmed in front of a live audience in the theatre, cameras are carefully positioned throughout the auditorium to ensure that cinema audiences get the 'best seat in the house' view of each production. Where these cameras are placed is different for each broadcast, to make sure that cinema audiences enjoy the best possible experience every time.
Satellites allow the productions to be broadcast live, without delay, to cinemas throughout the UK as well as many European venues. Other venues view the broadcasts 'as live' according to their time zone, or at a later date. Past productions shown at Arena Theater include Shakespeare's Othello in a contemporary production, a traditional Macbeth, the National's internationally acclaimed production of War Horse broadcast live from the West End for the first time ever in 2014 and The Audience with Helen Mirren.
UPCOMING NATIONAL THEATRE LIVE SCHEDULE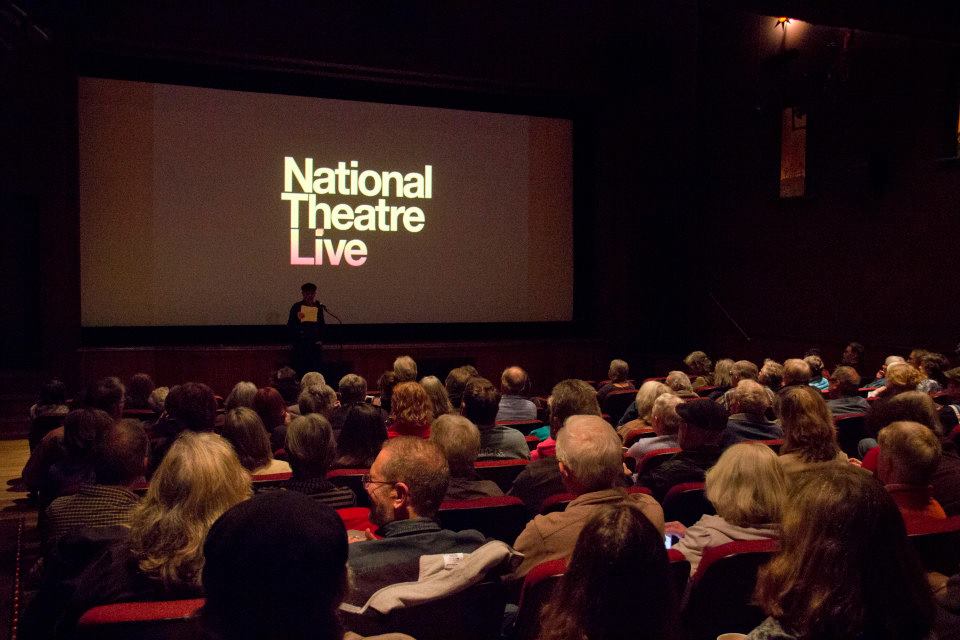 TICKETS
$18 general
$5 youth (18 and under)
Individual tickets can be ordered online by clicking on the Brown Paper Ticket image next to each event listing.
SHOWTIMES
Show times for all shows are Saturdays at 1pm
Doors open at 12:30pm