Cult Classics Film Series
Welcome to our Cult Classics Film Series!
Experience the fun of sharing your favorite cult film with other fans.
When's the last time you saw that on the big screen?
Coming:
Saturday, September 23, 7 p.m., Pee-wee's Big Adventure
Previously screened:
The Big Lebowski
Airplane!
Monty Python and the Holy Grail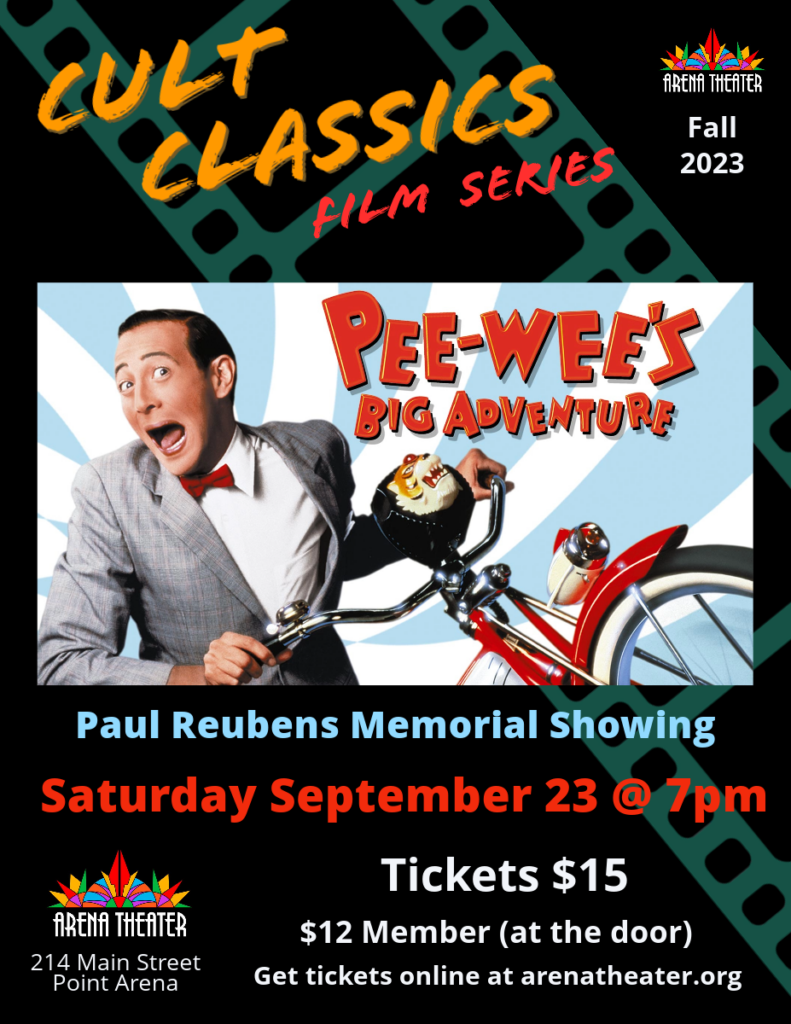 Tickets
$15 general
$12 theater members
Click Here to order online
Showtimes for all movies
Saturdays, 7 p.m., doors open at 6:30 p.m.