CINEMA
Arena Theater Cinema is back and showing movies!
Questions about your ticket order?

Click here!
Things to know
RESTRICTIONS: Some restrictions on activities have been eased but COVID-19 continues to challenge our community. The latest revised health order regarding the county's entrance into the Yellow Tier can be found here.
MASKS&SOCIAL DISTANCING: Arena Theater still requires masks and social distancing and will operate with reduced capacity.
GET YOUR TICKET: Showtimes and ticket prices are listed to the right.
Movie tickets can be ordered online in advance, click on the movie title below to go to the ticket button. All ticket sales are final, sorry, no refunds.
Online movie tickets go on sale on Monday for that week's film. New movies start on Fridays.
A total of 55 tickets is available for each screening. Please buy your tickets in advance if possible. Online ticket sales will stop 1.5 hours before showtime. If there are still tickets available for a screening, they will be sold at the door.
Please check our website before coming to the show to confirm if a show has sold out or if tickets are still available at the door.
PAYMENT: We'll accept cash, checks, and credit cards.
Since 1930, Arena Theater has served the rural coast communities and beyond as a single-screen movie house. Equipped with state-of-the-art surround sound and digital projection since 2012, we screen mainstream Hollywood and Art House movies five days a week. Click here to find out more about accessibility for individuals with special needs, mobility issues, or impaired hearing.
Sneeze Guards in Concessions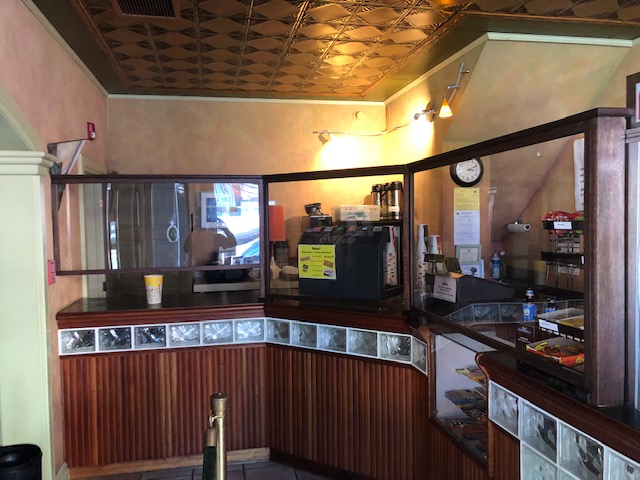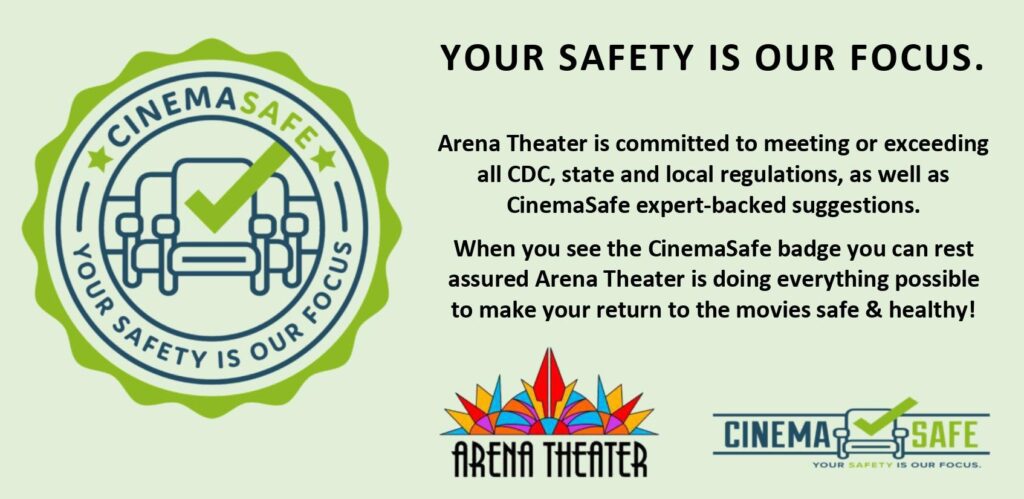 Learn more about the CinemaSafe recommendations at CinemaSafe.org.
Click here to read what Arena Theater is doing to keep you safe and healthy.
Click here to get movie tickets
For online tickets, click on the link (in red) above or the movie title. On the movie page, click on the red ticket button. Choose what day you want to see the movie and click on the showtime of that day (highlighted in gray).

Showtimes
Fridays at 7 p.m.
Sundays at 4 p.m.
Wednesdays at 2 p.m.
(we'll add more showings soon)
Ticket prices
$10 general
$9 senior
$6 youth (17 and under)