CINEMA
Arena Theater Cinema is back and showing movies on the big screen four days a week


Questions about your ticket order?

Click here!
Things to know
MASKS & SOCIAL DISTANCING: Masks and social distancing is required, and we operate with reduced capacity.
SHOWTIMES: Currently, we show movies four times a week, Fridays at 7 p.m., Sundays at 4 p.m., Wednesdays at 2 p.m., and Thursdays at 7 p.m.
DOORS: doors open 30 minutes before showtime. To avoid having to start the movie late, we ask that you arrive in plenty of time to have our ushers take you to your seat and then return to make snack bar purchases. We regularly show trailers for only about 5 minutes or less.
SEATING AND TICKETS: We operate with reduced, socially distanced seating capacity, online ticket sales close 90 minutes before showtime.
All ticket sales are final, sorry, no refunds.
Online movie tickets go on sale on Monday for a movie that starts on the following Friday. (Friday is traditionally opening day for new movies: a "movie week" begins Fridays and ends Thursdays)
A total of 55 tickets is available for each screening. Please buy your tickets in advance if possible. Online ticket sales will close 90 minutes before showtime.
Even if online ticket sales for a movie have closed (it will say "bookings closed" or "sold out" on the ticket page), we may still have tickets at the door.
PAYMENT: We accept cash, checks, and credit cards.
Since 1930, Arena Theater has served the rural coast communities and beyond as a single-screen movie house. Equipped with state-of-the-art surround sound and digital projection since 2012, we screen mainstream Hollywood and Art House movies five days a week. Click here to find out more about accessibility for individuals with special needs, mobility issues, or impaired hearing.
Sneeze Guards in Concessions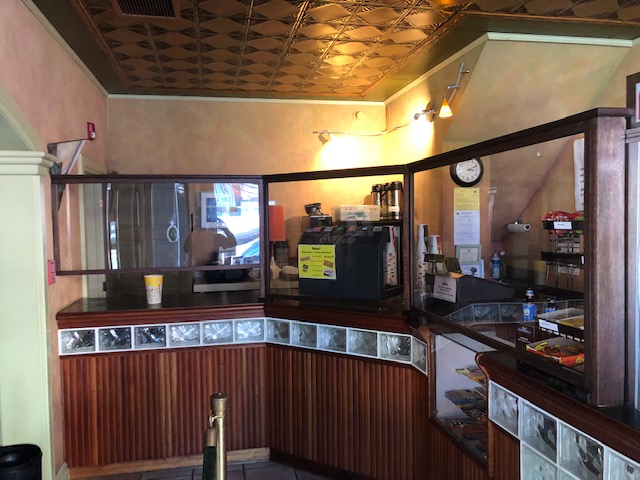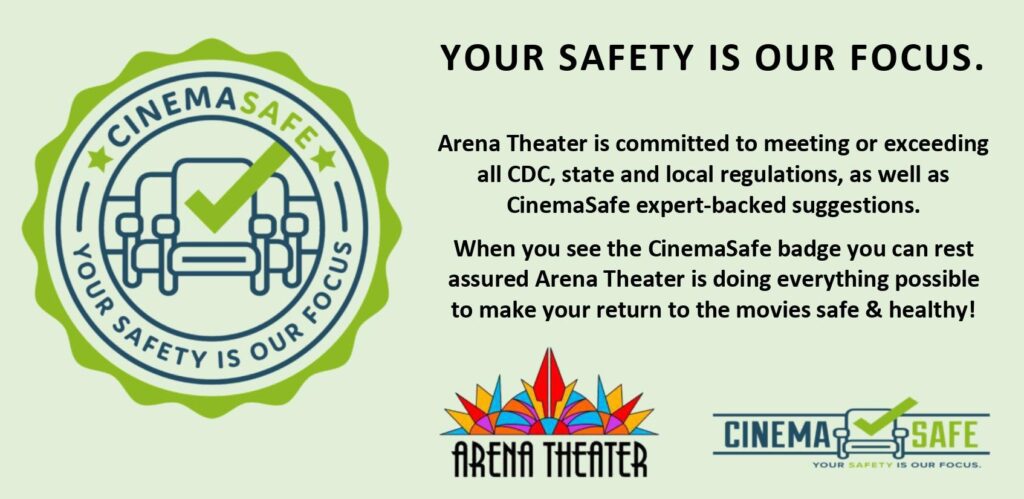 Learn more about the CinemaSafe recommendations at CinemaSafe.org.
Click here to read what Arena Theater is doing to keep you safe and healthy.
Click here to get movie tickets
For online tickets, click on the link (in red) above or the movie title. On the movie page, click on the red ticket button. Choose what day you want to see the movie and click on the showtime of that day (highlighted in gray).

Showtimes
Fridays at 7 p.m.
Sundays at 4 p.m.
Wednesdays at 2 p.m.
Thursdays at 7 p.m.
Doors
30 minutes before showtime

Ticket prices
$10 general
$9 senior
$6 youth (17 and under)