PLANNED GIVING
Your Planned Gift helps us keep the lights on and the curtains open!

As a nonprofit organization, Arena Theater depends on the support and generosity of its members and donors to keep the doors open and sustain us as a vital community resource. Your tax-deductible planned gift helps us bring diverse and exceptional events to the screen and stage.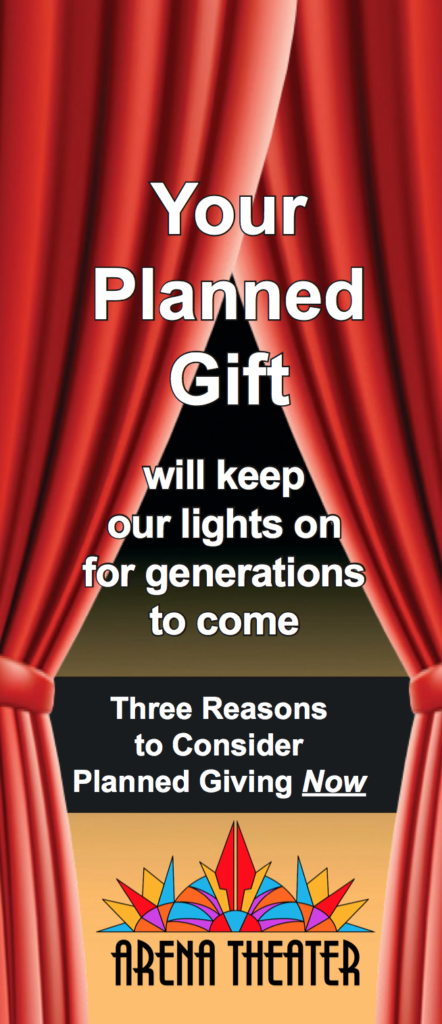 Download our Planned Giving Brochure for details.